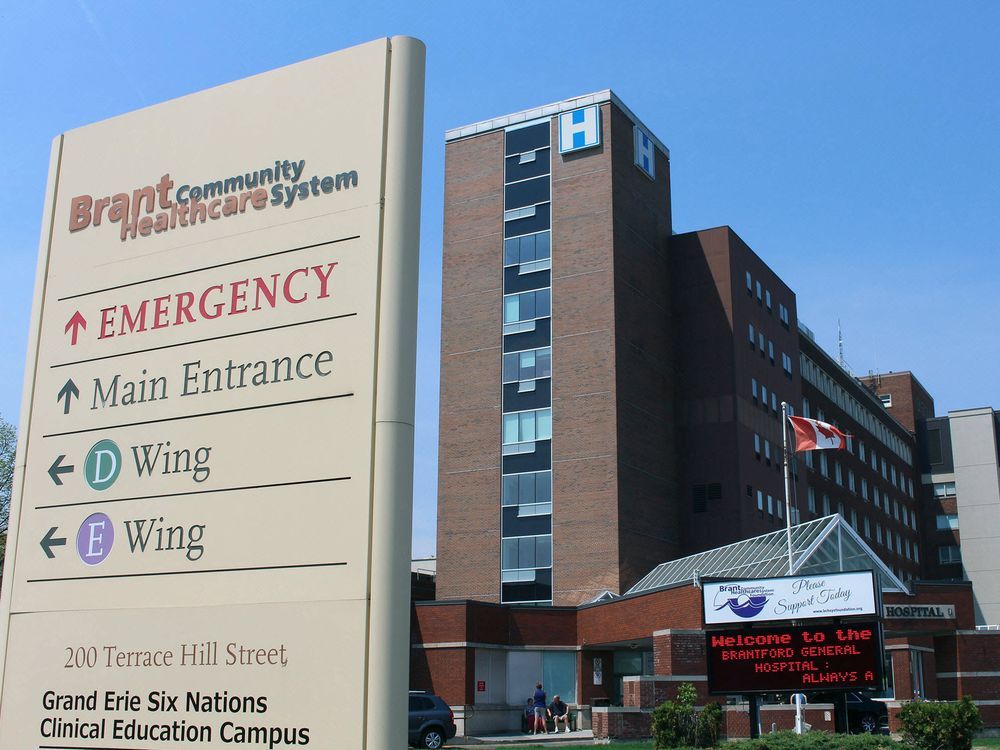 Reported increase in verbal and physical violence against health workers
Content of the article
A recent increase in verbal and physical abuse against frontline healthcare workers prompted a public appeal from the president and CEO of the Brant Community Healthcare System.
Content of the article
"We have zero tolerance for violence against anyone, including our healthcare staff who have worked tirelessly to care for the community during these trying times," David McNeil said in a statement released Friday. "I understand that many people in our communities are struggling for many different and justifiable reasons.
"But violence will not be tolerated in our hospitals."
Staff at Brantford General Hospital and the Willett in Paris deserve to be treated with respect, he said.
McNeil said he issued the statement in response to an increase in verbal and physical abuse against frontline healthcare workers in recent weeks.
The health system recorded 17 incidents of workplace violence reported by staff and doctors in the past month. That compares to 136 incidents reported from April 1, 2021 to March 31, 2022, a BCHS spokesperson said.
"These reports include incidents of physical abuse and verbal harassment," the spokesperson said. "Additionally, we know that incidents of verbal harassment are under-reported by healthcare staff.
"We are hearing the story from our frontline workers and seeing the data that the severity and incidents of violence have increased."
Local health workers are not alone. Doctors and nurses across Canada are reporting concerns for their safety.
The federal government took steps to tackle the problem at the end of 2021, when it passed a new law to single out healthcare workers for special protection against workplace bullying and threats.
Content of the article
McNeil said ensuring the highest level of safety for everyone entering health system facilities is a top priority. Consistent with that commitment, the mandatory masking requirement remains in place at BGH and Willett, he added.
Meanwhile, the BGH emergency department is busy, with longer than normal wait times, McNeil said.
"We are always there when you need us, however, understanding the health care options available in the community can help you get the care you need faster if your condition is not a medical emergency.
McNeil said non-urgent care options include calling your family doctor, talking to your pharmacist or visiting a walk-in clinic.
People who need non-emergency care can also call Telehealth Ontario at 1-866-797-0000 for access to a registered nurse 24 hours a day, seven days a week.
"Our teams have continued to care for people in our community throughout the COVID-19 pandemic," McNeil said.
"I am so proud of our teams here at BCHS and want to thank all of our dedicated staff, physicians and volunteers for their incredible efforts in providing exceptional care. »