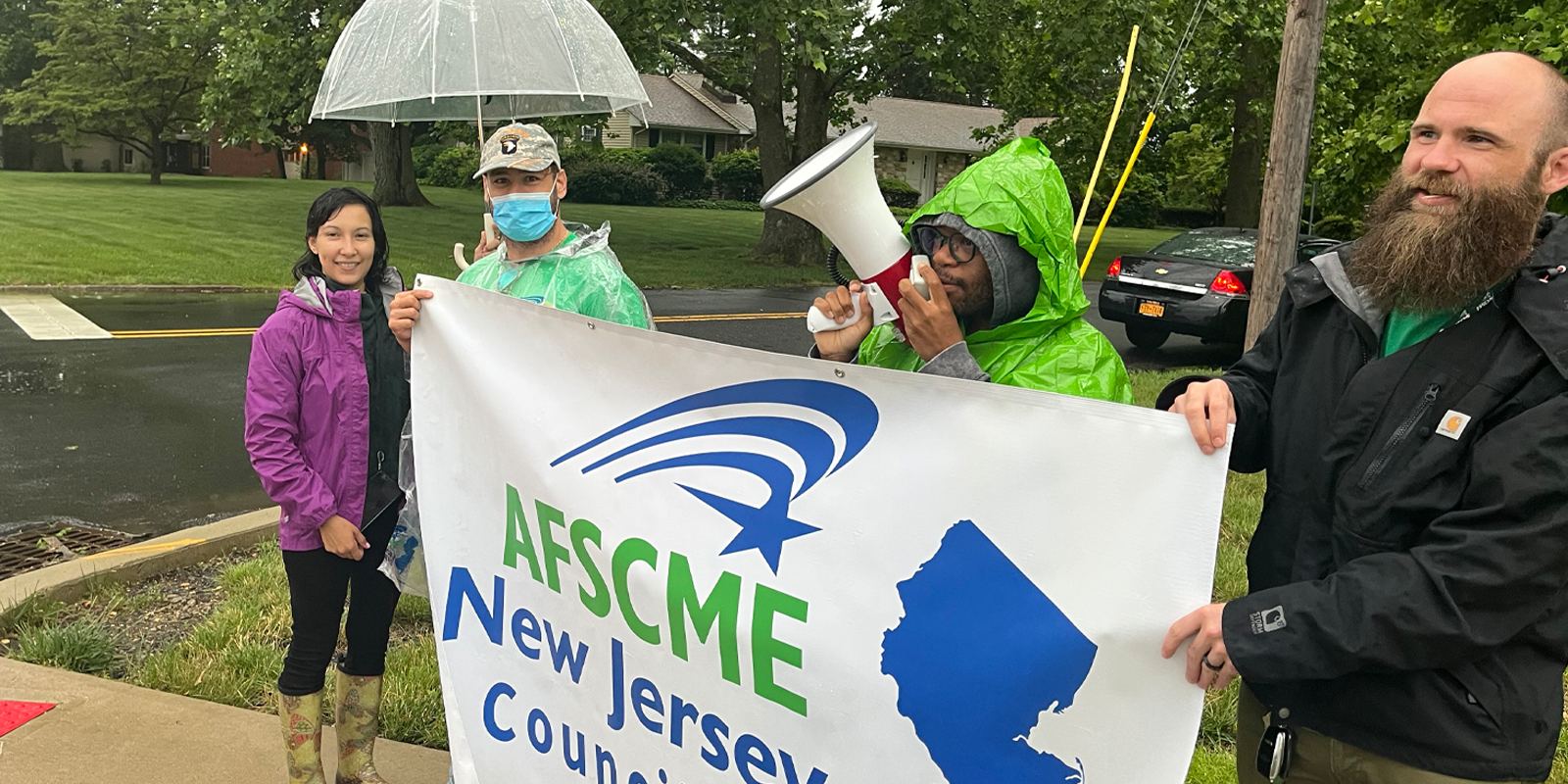 New Jersey behavioral health workers employed by SERV centers could strike
TRENTON, New Jersey – Residential counselors and maintenance workers at New Jersey SERV Centers in Mercer County may soon resume strike action after spending Thursday rallying outside a country club that hosted the 30th annual tennis tournament Volley for SERV and the Awards Reception.
As SERV leaders received praise for SERV's work in the community, workers were outside to protest the terrible conditions they and their patients must endure. On Labor Day 2021, these frontline workers – who provide essential mental health, addictions and behavioral services – staged a 24-hour strike over unfair labor practices.
"I love what I do, but it's disheartening to know that your employer doesn't respect who you are and don't take care of the caretakers," said Roosevelt Day, a residential counselor. "We are going to strike, we are going to keep fighting, because otherwise we will never be heard."
Even though SERV workers voted overwhelmingly to form a union in 2019, SERV management is continuing its campaign to defeat the union, workers say.
A recent survey conducted by AFSCME New Jersey details the problems these workers face. These include attacks on patients and staff and inadequate staffing. Workers say SERV facilities are infested with rats, bats and bedbugs and are often physically dangerous. Low salaries have contributed to high staff turnover, although senior managers are enjoying six-figure salary increases and five-figure bonuses, according to SERV employees.
"None of these issues are new, even the National Labor Relations Board found SERV to be in violation of the law and yet they continue because state regulators have not done their job to protect some of the most vulnerable in our communities and the heroes who work with them," said Steve Tully, director of AFSCME New Jersey, which represents more than 20,000 workers throughout the Garden State.
"At this point, the State of New Jersey and Governor (Phil) Murphy are equally responsible that (SERV President and CEO) Regina Widdows and the rest of the leadership because they're not even enforcing the laws and policies they stood for," Tully said. .
Sharon McLean, a resident advisor, described the expectations of workers – a committee to manage safety issues; starting salary of $18 per hour, with increases for years of service; and "to protect the few advantages we currently enjoy".
"We won't stop because we're not just standing up for ourselves, we're standing up for our consumers, their families, and everyone who believes this type of work is important," McLean said.
A strike vote does not mean that workers will leave work, but it signals the willingness of staff to do so. It is now up to SERV management to work with staff to address their concerns by coming to the bargaining table.