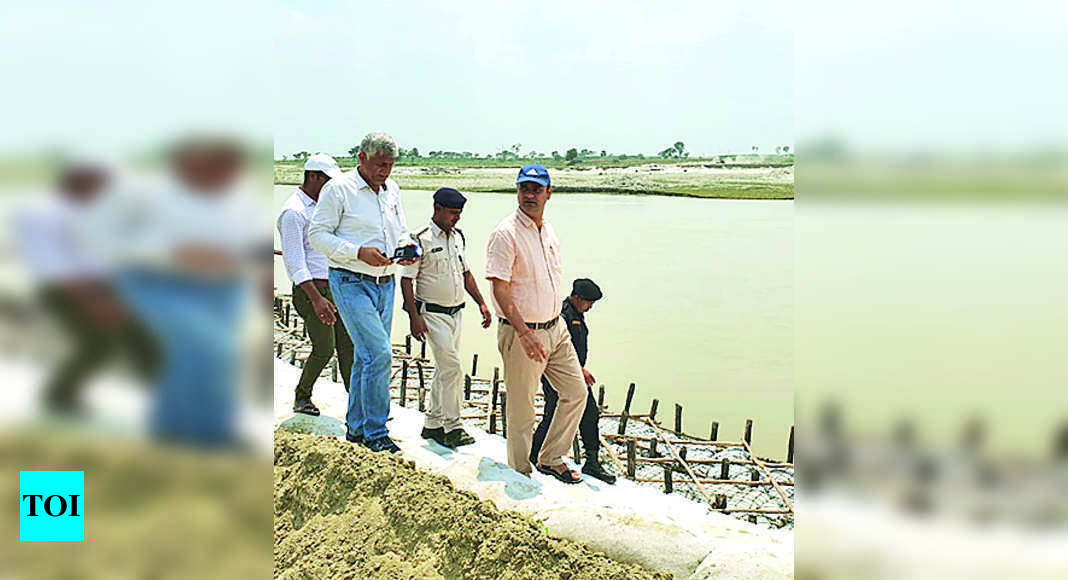 Flood-prone districts asked to strengthen health facilities | Patna News
Patna: The state health department has instructed authorities in flood-prone districts to be prepared to deal with the outbreak of any disease due to standing water during and after the floods. Districts were also asked to provide mobile health facilities in flood-prone areas and ensure the availability of potable water. Additionally, healthcare workers stationed in flood-prone areas will not be granted emergency leave.
The additional chief secretary of the state health department, Pratyaya Amrit, wrote to all divisional commissioners, district magistrates and civil surgeons in this regard a few days ago. Amrit asked the district authorities to ensure that people suffering from waterborne diseases receive timely treatment.
In the letter, Amrit also mentioned incidents of snake and dog bites, as well as jackal attacks that frequently occur in flood-affected areas. "It has been found that due to the lack of medicines to treat dog or jackal bites, difficulties are being encountered at the local level," the letter read. The officials concerned were asked to stock up on rabies vaccines and snake venom antisera after analysis of the need. They were also asked to stock up on necessary medicines to deal with an outbreak of diarrhoea.
The health department has emphasized the availability of drinking water in the affected areas.
According to the instruction, if an epidemic breaks out due to water-borne diseases, temporary hospitals should be set up at primary health centers, sub-centers or Panchayat Bhawan. In addition, these hospitals will continue to provide health services until the outbreak is over. Dispensaries on boats should be set up in areas that are usually surrounded by flood waters. These dispensaries will have a health worker, an ANM and a paramedical health worker, as well as the necessary drugs.