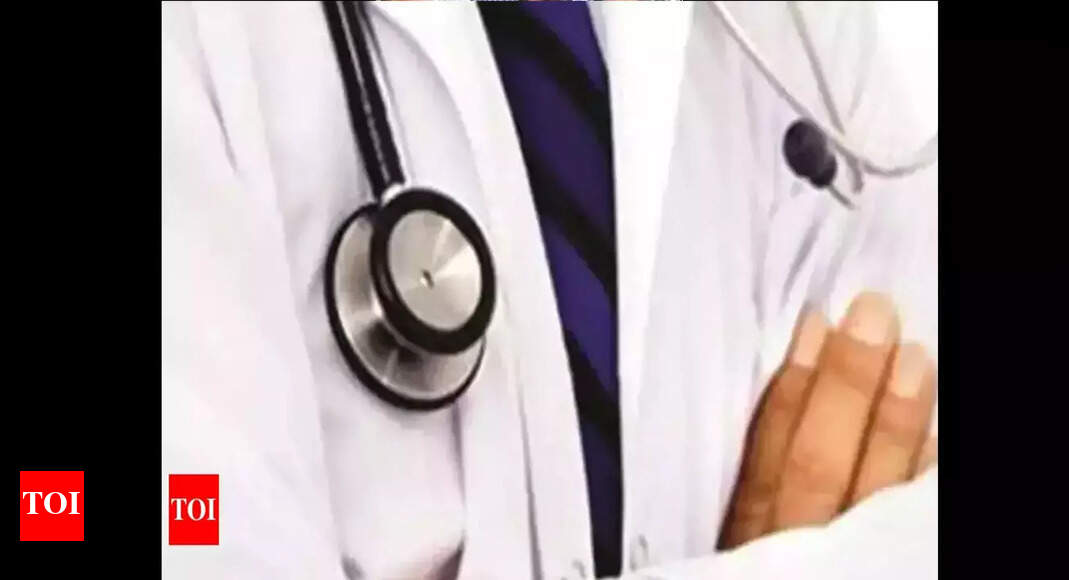 covid: doctors, health workers on Cov leave, hospitalization services of Hosps are affected | Calcutta News
KOLKATA: Many doctors and health workers at the city's private hospitals – who tested positive for Covid last week and were forced into home isolation – have yet to return to work, making it difficult for them hospitals to maintain their inpatient services, especially at non-Covid neighborhoods, running.
Even before the first group of infected doctors and health workers could return, more have tested positive this week. Although most of the planned surgeries and admissions have been canceled following a massive spread of the infection, hundreds of non-Covid patients are still being admitted. Some hospitals have said they may soon be forced to shut down their non-Covid facilities due to lack of manpower.
About 100 healthcare workers (HCWs) from the RN Tagore International Institute of Cardiac Sciences (RTIICS) tested positive in late December and the first two days of January. "Of these, 45 have returned to work until Monday and a few are still recovering. However, many other healthcare workers have been infected from the past week onwards and these constant shortcomings that occur on a regular basis affect flawless functioning. A few consultants in all specialties, support physicians, DNB students in all specialties have been infected, "said RTIICS area chief R Venkatesh. He added that patients test positive in their routine OPD tests before surgery, forcing procedures to be rescheduled.
Peerless Hospital, which has 189 non-Covid patients, is struggling to care for them. "Many planned surgeries have been canceled in the past week. But we already have non-Covid patients who cannot get out immediately. Twenty-six of our doctors and over 40 other staff are in home isolation, "CEO Sudipta Mitra said.
He added that coupled with the shortage of doctors, the number of Covid patients has risen to 82 and it will increase further over the next few days.
Surgeries have been hit hard at Charnock hospital since several surgeons and operating room nurses have been in isolation at home since last week. "About 37 health workers, including nine doctors and 17 nurses, are now isolated. There has been a dramatic increase in Covid admissions over the past few days and a sharp drop in non-Covid patients avoiding hospitalization. Doctors are getting sick, "Charnock CEO Prashant Sharma said.
Five doctors and 55 other healthcare workers at Wodlands Hospital, including nurses, are now in isolation. "We have not yet encountered any issues with patient care as the overall occupancy rate is low," said Rupali Basu, Managing Director and CEO of Woodlands Multispeciality Hospital. "We have not canceled any surgery but elective cases have fallen by more than 50%," she added.